Yakima Hotel Suites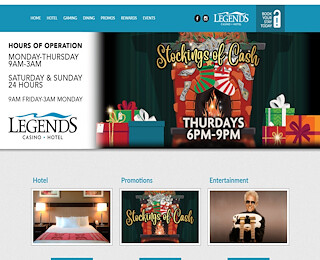 Choosing excellent accommodation when you travel is a big decision. Suite hotels in Yakima, WA, offers more living spaces and amenities than a standard hotel room. People travel miles to relax in Yakima motels. The overall feeling from your travel and stay depends on the quality of Yakima hotels and casinos. Therefore, choosing our hotel suites provides the balance between facilities, comfort, location, and cost.
Why choose us?
Adequate security
Motels in Yakima are a home away from home for many travelers and locals. This gives the hotels a hefty responsibility of ensuring the hotel is safe. Our suites focus on providing personalized safety and security measures for all guest profiles.
Location
Our suites are conveniently located to allow you to perform errands without wasting too much money, time, or effort. Our locations are also safe; thus, our quests do not have to worry about security.
Honesty
Our employees are ethical people and ready to offer guests honest information on local issues. They can guide you on the best sites to visit.
Comfortable beds
The very basic need of a hotel is to provide a place to rest after a long day. We achieve this by offering our guests excellent quality, clean, well-designed, and maintained beds. Our beds are well-positioned to ensure proper circulation of air. Our blankets and pillow offering will provide you with the comfort that you need.
Check-ins and check out.
We give brief check-in and check-out procedures. Our guests know what to do or where to visit when they visit the lobby.
For convenience, whether you are using a front desk agent or iPad, our guests have access to a source that handles their check-in/check-out and all billing issues promptly.
Our check-in and check-out procedures remain the same to ensure our guests experience consistency every time, to be comfortable and confident with our hotels.
Housekeeping
Housekeeping should be quiet, dependable, and thorough. In addition, our employees will remove nothing belonging to the guest. We use mild non-irritating cleaning detergents around or facility. Also, our maintenance personnel will arrive at your room within minutes to attend to whatever ails you.
Outstanding hotel dining
Our restaurant and bars are attractive and offer delicious dishes. We also have room services on a 24/7 schedule.
Activities and amenities
Our 24-hour fitness center is fully equipped. We also have pools, a social lobby with couches, bar service, Wi-Fi, laundry, and personal trainer referrals.
Butlers
Our butlers will handle your entire tedious travel tasks, such as packing and unpacking.
Extra support
Our staff is ready to provide our guests with extra support no matter what. We are available for our guests in case of emergencies or mishaps.
Cleanliness
Hygiene and cleanliness are essential in your room, washroom, and the place where you dine. We take care of all these places for you. Our staff is also clean, exhibiting the importance of cleanliness in our hotel. Book a room today with one of the best Yakima WA hotels.
Please contact Legends Casino & Hotel at 1-877-7COME11, local: 509-865-8800 for bookings or inquiries.
Legends Casino Hotel
5098658800
580 Fort Road
Toppenish WA 98948 US
Additional Links

Latest Posts