Hotel Room Kennewick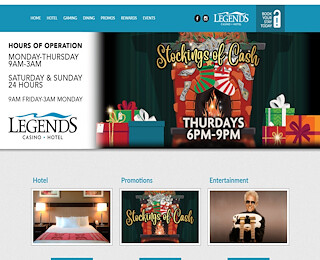 There is nothing quite like getting out for a bit and taking some time off from reality. You know that your daily life has gotten busy, so you deserve a bit of an excursion where you can either relax or take part in a bit of excitement. Kennewick hotels and casinos are the best way to check everything off your list!
Casino rooms at hotels are popping up everywhere, and casino tourism is rapidly growing. If you want to take advantage of this trend, the best thing to do is book some time at an onsite casino hotel room in Kennewick. 
Why Choose Casino Hotels in Kennewick, WA? 
Having a luxury resort or hotel owned or attached to a casino puts you right in the middle of the action and entertainment. Not only is it centrally located, but you will often find more affordable rates and excellent options for accommodations. Even if you are not planning on gambling, you will never fall short of things to see and do. However, when it comes to booking your stay and experiencing motels in Kennewick or the local casino rooms, there are a few things you should know to help improve your adventure. 
Here at Legends Casino & Hotel, these are a few of the things that you can expect when booking your hotel room in Kennewick: 
Amazing Security – Something that many travelers worry about is security. The security at our casino Kennewick motels is extremely tight, often dubbed as some of the industry's best. Not only do we want to protect our gaming license, but we also go above and beyond to ensure our clients are safe and secure during their visits.
Excellent Staff – Whether this is your first time staying at Kennewick hotels and casinos or having been a time or two, you will not find a better staff. Not only is everyone friendly and knowledgeable about our facilities, but you will also see that we go the extra mile to bring you the best experience possible.
Entertainment – More than just a casino, we consider our Kennewick, WA hotels more like an entertainment complex. You will have access to wonderful bars, memorable dining experiences, resort amenities, and thrilling gaming. All you have to do is book your stay for as long as you want, and it will be like having a vacation within a vacation! 
Would you like to learn more about upcoming events at Legends Casino & Hotel? Do you have questions about the entertainment calendar or the gaming that we have on-site? All you have to do is get in touch with our team, and we will go over all of the details with you. Be sure to ask about how you can take advantage of our current rewards program! 
Are you looking to book a hotel room in Kennewick for your next adventure? Legends Casino & Hotel is your answer for an experience that you will not soon forget. Give us a call at 1-877-7COME11 to inquire about packages and rates, or contact us online for details!
Legends Casino Hotel
5098658800
580 Fort Road
Toppenish WA 98948 US
Additional Links

Latest Posts